Levi Taxi Transportation
Do you need a airport taxi, a lift to the train or anywhere here in Levi?
Book a taxi by WhatsApp
– you'll receive confirmation by a message!
Just hop in! Enjoy the ride and the view!
We transfer our customers around Lapland if needed. Rovaniemi, Kolari Railway Station and the airports near and far – they all are familiar to us. And it is possible to cross the border. We have also driven from Kittilä to Kiruna.
We offer you a nice and safe ride with good cars. If you need a lift to the airport, the railway station, the night life, the restaurant or activities, we are happy to give you a ride.
Also pre-orders.
Ask an offer for a longer trips!
and on the way – check the scenery!
Price list
Base fee 9 €
Travel fee 1-2 pers 1,75 €/km
Travel fee 3-4 pers 2,07 €/km
Travel fee 5-8 pers 2,33 €/km
Waiting Charge 49 €/h
Pre-order Surcharge 7,10 €
Large Object 2,80 €
All prices include VAT 10 %.
Examples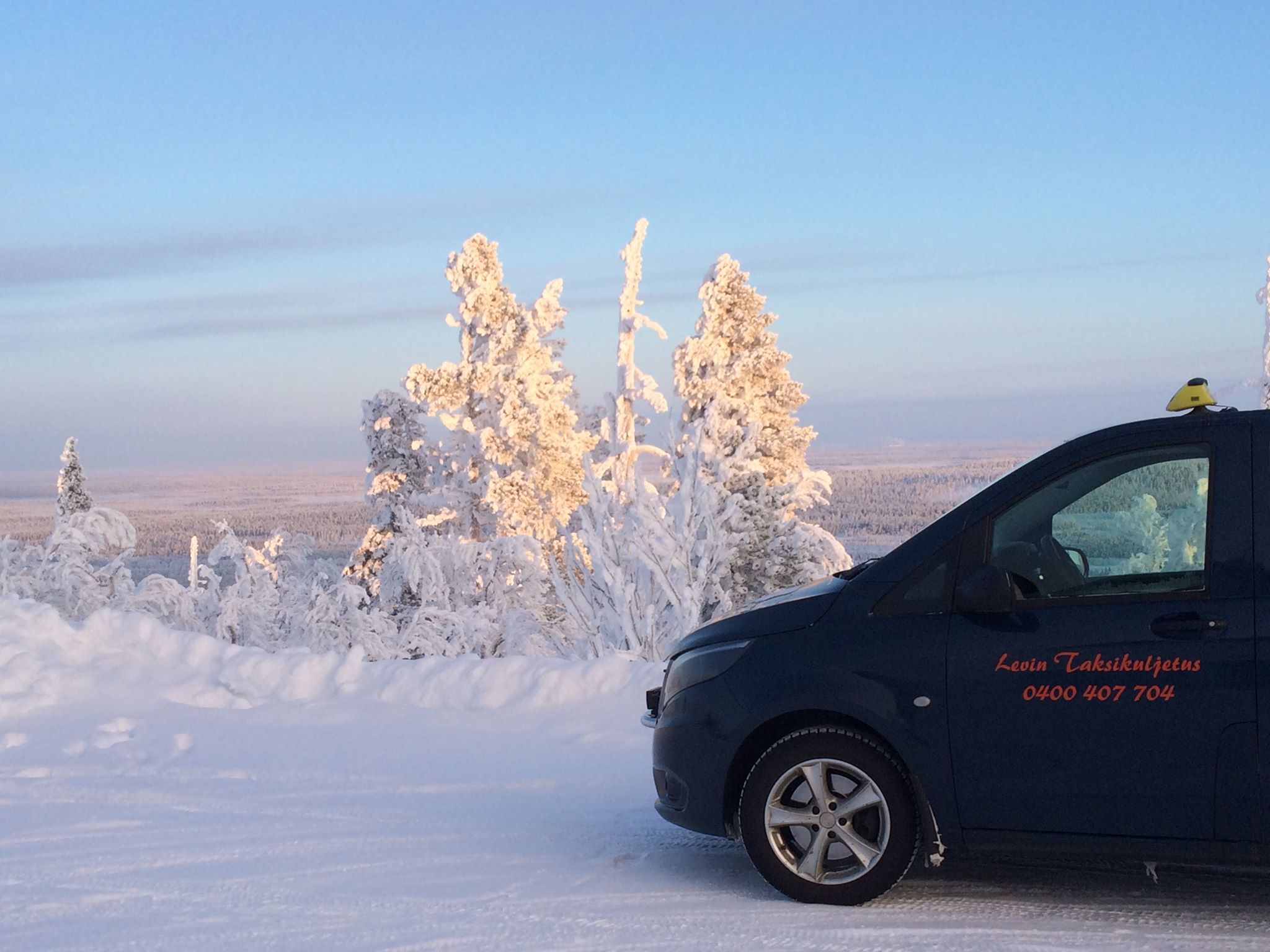 Airport Taxi
Levi Centre - Kittilä Airport / 1-2 pers  / right off
Airport Taxi
Kittilä Airport – Levi Centre / 1-2 pers / on high season / pre-ordered
Price depends on for example waiting time and possible luggage.
Group transfer to Lainio Snow Village
– Ask an offer!
Easy way to get to the Railway Station of Kolari
– Ask an offer!
Contact us
Whenever you need a lift